Have you ever been in a position where you are just trying enjoy your outdoor activities, and then are suddenly let down by Mosquitos attacking you. If this sounds like you then welcome to the Bandito! The World's Most powerful wrist Wearable Mosquito Repellent device you will ever wear!
Mosquitos are not liked by anyone. These tiny creatures are so widely spread around the world, that they are now increasing in countries where it was once not common. We don't just become annoyed when we encounter Mosquitos, but also very cautious of them infecting us before we know it. Mosquitos are known to spread dangerous diseases which include the likes of yellow fever, Zika fever, Chikungunya, Malaria and Epidemic Polyarthritis. Did you know that that Mosquitos are considered one of the world's deadliest creatures about, claiming lives of 725,000 human deaths each year.
If this sounds surprising, you will be alarmed even more by hearing that it was once reported this number exceeds the 475,000 people Humans murder humans per year. However, what if you could permanently keep them away by preventing them from ever infecting you in the future, regardless of wherever you go and whatever you doing? Well! Bandito is a unique wrist wearable gadget that will allow you to do just that!
What is the Bandito wristband?
Bandito is one of the world's most powerful wrist wearable gadgets that will allow you to block off any mosquito that comes anywhere near you. Think of it as a device that once worn, it will create a hidden shield around you which will act as a powerful repellent against those annoying Mosquitos. This unique wearable gadget will truly change things for the better, as it will prevent Mosquitos from infecting or creating a nuisance around you whilst you are enjoying outdoor activities with your loved ones. Some of the key features of this innovative wrist gadget include its Non – Toxic Scent, Sonic Sound, Multiple Usability. Interested, then keeping reading further as you are amazed by the level of flexibility and repelling power it offers to you.
Provides a Killer Smell to Mosquitos & Refreshing Scent to you
Starting with the greatness of the fragrance the Bandito wrist gadget provides. The device consists of Non-Toxic Scent strips that are made off ingredients such as Peppermint, Citronella and Lemongrass. When the scent strips are used, this nifty piece of tech will deliver smell that is nice & refreshing for us and repulsive for the mosquitos.
Diving deeper into the scent strips, each strip is made to last up to 2 weeks however each refill pack comes with 12 strips. So, you will have enough to keep you going for a few months before it needs replacing for a new pack.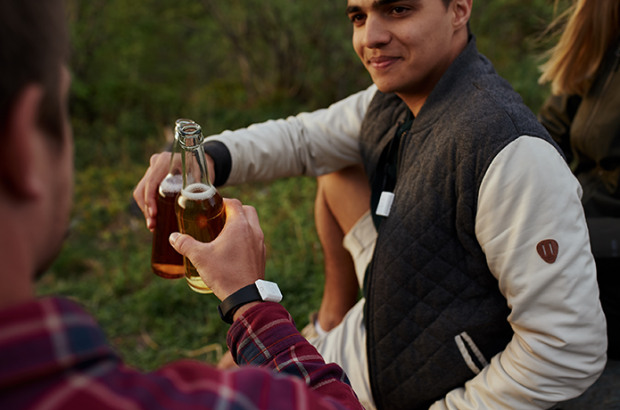 Empowered with Highly Intensive Sonic Sounds 
Moving onto the next biggest feature of this unique piece of technology, is the Sonic Sounds. Yes, that's right in addition to deterring mosquitos through its scent the device is intelligently double equipped to block Mosquitos through a tremendously powerful sonic sound that it generates. The type of sound that the Bandito wristband produces will make any mosquito considerably irritated, that it will fly away from you.
The sonic sound is a buzzing sound that mosquitos will feel in the form of a deadly vibration, when to us it will be near impossible to hear unless we closely bring it to our ear.
Conveniently Flexible to Suit your Outdoor Needs
Coming onto the final key feature of this cool piece of wearable tech, is its ability to be used as not only a Wristband, but clip of to use with any other gear you may be wearing or carrying when out an about. Which as a result makes this product more flexible in its use. So now depending on what adventure you going on, whether that be a holiday or some exciting outdoor activity. You can be rest assured that you have yourself covered when it comes to blocking Mosquitos away.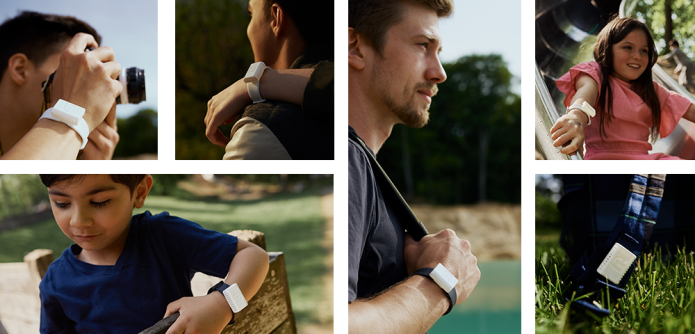 As Bandito can be clipped off, the possibilities of where you can attach it are endless. People that have trialled the prototype so far, have used it as a belt clip attachment, backpack attachment, wrist attachment, shirt attachment, jacket attachment and the list goes on. Because of this you will have a powerful repelling device that works around your outdoor activity needs. Even better is the fact that it will give you a totally stress free and enjoyable experience. Now isn't that Great!
Compact Wearable Deterrent Like No Other
Moving into the look and feel of this unique wrist gadget, I must say the product looks well-built and robust. The product comes as a 3-pieced wearable, 1. the Wristband, 2. the Bandito unit and 3. the Scent Refill & Tray. Currently the Bandito unit is only being produced in White colour, however in the wristband strap you have a choice of 2 colours (white or black).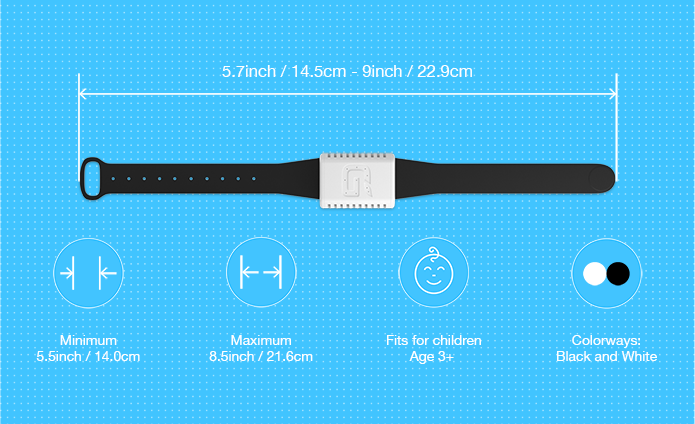 The device comes with a switch, to allow you to turn it on & off when needed. Which if used efficiently, you can preserve the battery power for times when its needed most. Speaking of saving battery power, you will also be pleased to know that the battery inside the device has the capability of providing upto 500 hours of power before being exchanged for a replacement. Now that's what I call long lasting power which makes this an impressive gadget for its size and durability, in comparison to similar repelling devices currently out in the market.
The Bandito Wearable is designed to be safe for use by both Adults & Children and built to be waterproof (although it's not recommended to use it within swimming pools) as well. In terms of the size, the product comes with an adjustable strap which allows it to fit anyone's wrist that measures between 14cm to 21.6cm round.
Conclusion
To summarise this unique Wrist Gadget, I would say that this product is truly innovative and powerful when it comes to repelling Mosquitos. Guarden (the manufacturer of the product), have really taking customer needs into consideration when building Bandito, as there is simply no other product out in the market that is as long lasting, flexible, waterproof and safe for anyone that needs to use it to remain protected in whatever their outdoor / indoor needs will be. This unique wrist wearable tech has you covered, and seriously has potential in delivery the best Mosquito protection you will come across. Truly giving you the peace of mind you always needed!!
If you are exposed to an environment, where you are in danger of being bitten by mosquitos or you are let down by the inconvenience of using sprays and creams all the time, then this is a must have gadget for you! The product is currently in prototype stage, however if this is a wrist gadget that you can see yourself and your family benefiting from then Pre-Order yours now via Indiegogo (you will get a special discount for being one of the first people to own the product upon launch).  If you like to find out more about this unique Wrist Gadget then please click here.
In the meantime if you are in search of a Wrist Wearable Mosquito repellent now and just can't wait, then I would recommend purchasing from one of the Top 5 Mosquito Repellent Wristbands, I have found to be effective. My Favourite from the list is Gorgeous Ranch Mosquito Repellent, as it is one that has the best rating, has been tried and tested successfully by myself and even comes with a Money Back Guarantee!
Further updates to this article will follow once the product has been launched and which will include a more extensive review on its usage, benefits and pros & cons.
Please comment below on how useful you found this article and what are your thoughts are about the product, based on your own life experiences and what the product can potentially do for you. Also, if you enjoyed reading this article then you may also be interested in the Kingii Review.